"IMPRESSIONS OF LAKE CHAMPLAIN AND BEYOND"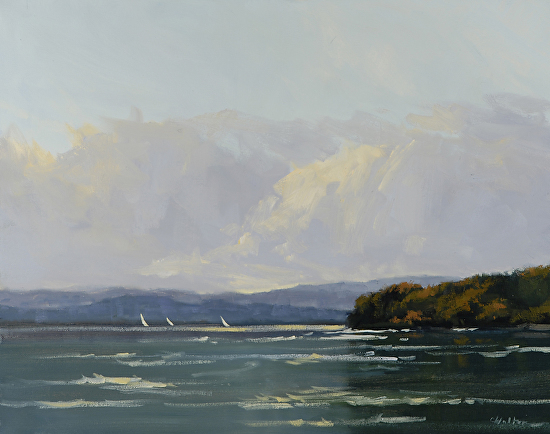 "Impressions of Lake Champlain and Beyond"
Featuring new paintings by Carolyn Walton,
Athenia Schinto, Betty Ball and Gail Bessette
Jewelry by Tineke Russell
Introducing an exquisite collection of small Carolyn Walton paintings
from her recent travels to the French Provence and Shelburne, VT.
Also showing an extensive collection of
Antique and Contemporary Prints in every price range
Custom Framing available

The Luxton-Jones Gallery represents a select number of award winning regional, national and international artists, but
specializes in Vermont landscapes.

Besides original Artwork, the Gallery also offers an extensive collection of American and European Antique Prints, as well as
Limited Edition Prints in every price range.

Fine custom framing & design and private & corporate design consultations available.

The Luxton-Jones Gallery is located in Shelburne, Vermont, on Shelburne Road, (Route 7) directly across from the entrance to the renowned Shelburne Museum, a 15 minute drive south of Burlington. The Gallery is the oldest Gallery in Chittenden County, VT.
Gallery hours are 12 - 5:30 pm Tuesday through Sunday
and by appointment or chance.
The Luxton-Jones Gallery
5955 Shelburne Road
Shelburne, VT 05482
802-985-8223
e-mail:
luxtonjonesgall@comcast.net
www.luxtonjonesgallery.com


The Luxton-Jones Gallery is privately owned and operated since 1986
Copyright ownership:
The copyright of the artwork displayed on this site
is owned by the artists and any reproduction for the
purpose of profit or gain without written permission
is a violation of United States and International Laws.